This past Saturday, hundreds of thousands of people marched the streets of Washington DC and their local cities in order to show their support for science.
But Why? you might ask, with good reason. Why on earth do we need to march for science? Isn't science, like...facts? Shouldn't everyone just support science? How can they argue with it?
Well, the truth is, I might have wondered that myself, had I not had about a million arguments about things like the existence of dinosaurs, global climate change, spherical Earth, and other things over the past few years. Did you know there are people out there who really believe that dinosaurs never existed? And they think the Earth is only thousands of years old. There are people out there who think that human impact had nothing to do with the rate at which the climate of the Earth is changing. There are people out there who think they can cut down the world's trees and there will be no repercussions. They think they can just use carbon-based fuels indefinitely, and there won't be a problem.
This is why we have to stand up for science. The question has been asked: Why is science political? How can we have reached this point? The answer is right in front of us every time the US president opens his mouth and spews blatant untruths. It's there when corporations and lobby groups spin things to make us buy their products or follow their agendas. There are groups and people out there who directly benefit from the ignorance of the American people.
There are entire books about the subject. And on Saturday, people stood up and said, enough. Enough of teaching creationism in school and ignoring the science of evolution. Enough of ignoring climate change, enough of politicians spreading lies in order to line their pockets.
Another point that should be made is that science has always been political. From Hypatia to da Vinci to Newton to Galileo to Copernicus to Darwin, all of these scientists have had to fight for their discoveries, and have had to prove their science to the governing bodies (whether they be the Church or State, and sometimes both) over and over again.
I attended the rally in my home city of Worcester, MA. It wasn't the biggest rally in the world--a lot of people headed to Boston where there was a far bigger crowd. But for a rainy Saturday, and for my son's first experience with a rally/march, it worked for us. Here are some pictures from the event: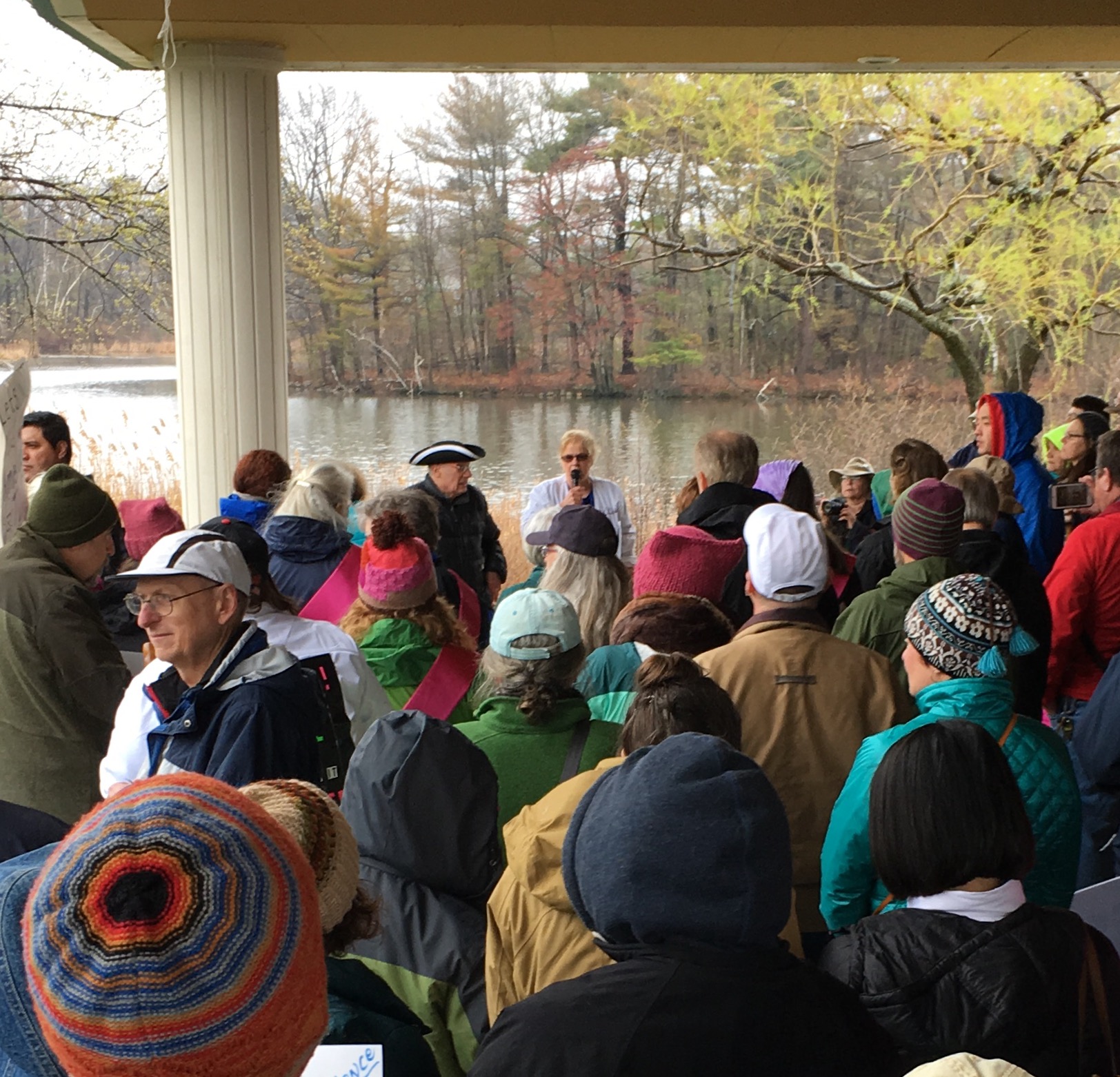 Speakers at the event included Worcester Mayor Joseph Petty, MA Congressman Jim McGovern, Dr. Raffi Aroian from the University of Massachusetts Medical School (Virology), and Dr. Gene Fry, a global warming expert (his website, "Global Warming--So What?" is a wealth of information). All gave enlightening and inspirational talks. Since Worcester is a center for biotechnology and medicine, a lot of this cause cuts to the city's heart.
After the rally, there was a march that took place from Institute Park to Elm Park further into the city. A bus was chartered to take interested people to Boston in time for their march as well.
How about you? Did you attend your local March for Science?
Melanie R. Meadors is an author of fantasy where heroes don't always carry swords and knights in shining armor often lose to nerds who study their weaknesses. A wearer of many hats, she is a blogger at The Once and Future Podcast, a professional author publicist, and a dabbling musician and artist. She studied both physics and astronomy at Northern Arizona University. You can find her at her website, melaniermeadors.com, on Facebook, and Twitter, @melaniermeadors.